Hogbid
Welcome to the official "Hogbid" solicitation page for the University of Arkansas at Fayetteville.
This page provides access to formal bid solicitations and tabulations regarding current bid opportunities. The listed documents are available for opening or downloading by clicking on the associated hyperlinks. If you experience any problems accessing information, you may request copies by contacting the Business Services front office at 479/575-2551 and you will be connected with staff that can help you.
COVID-19 TEMPORARY CONSIDERATIONS: Under current circumstances and restrictions with COVID-19, UPS, FedEx, and DHL will be delivering packages directly to UA Mailing Services for delivery to Business Services. In the event the University is closed to the public during a scheduled bid opening event, live stream access will be provided. Information on joining a live stream bid opening event will be posted on HogBid prior to the bid opening date. Bidders are responsible for checking HogBid for live stream bid opening dates and information.
Disclaimer: While every effort has been made to ensure the accuracy of bid information contained on the Hogbid web site, only the terms and conditions set forth in the actual bid documents, and any subsequent purchase orders, will be legally binding. In case of an unexpected University closure, any bids due to open on the day the University is closed will open at the same time the next business day the University is open. The University of Arkansas does not accept any bids after the date and time of the stated bid opening no matter the circumstances. All bids received after the opening date and time will be returned to the submitting vendor unopened.
Bid Responses: Responses to bid solicitations may be submitted by 1) printing a copy of the bid request from the Hogbid site, 2) completing the bid request per bid instructions, and 3) returning your bid response in a sealed package with the associated bid number and bid due date revealed on the outside of the package. Procurement Official will make reasonable attempt to determine legitimacy of bid packages, and the interpretation and determination of the Procurement Official is final.
NOTE: Formal sealed bids are NOT accepted by fax or email. All bid submissions must be received and accepted by the Purchasing Office no later than the date and time designated on the official bid document, unless otherwise stated by the Procurement Official.
Minority and Women-Owned Businesses (MWOB): It is the policy of the State of Arkansas to support equal opportunity as well as economic development in every sector. In accordance with the Minority and Women-Owned Business Economic Development Act, UA shall support to the fullest all possible participation of companies owned and controlled by minority persons and women in state-funded and state-directed public construction programs and in the purchase of goods and services to meet an annual goal of fifteen percent (15%) of the total expended.
Pursuant to Ark. Code Ann. § 19-11-229, 19-11-230 the State of Arkansas encourages all small, minority, and women owned business enterprises to submit competitive sealed bids and proposals for University projects. Encouragement is also made to all general contractors that in the event they subcontract portions of their work, consideration is given to the identified groups.
Additional questions regarding bid solicitations, specifications and procedures should be directed to the Procurement Official indicated in the bid document on the bid cover page.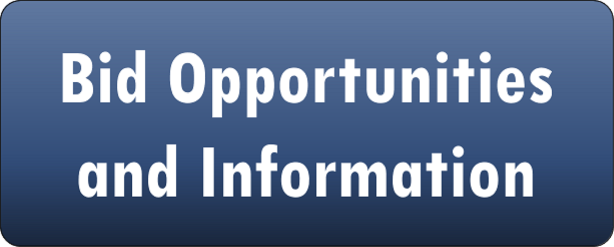 Bid Status Legend:
Closing Date - identifies the submission deadline for bidder proposals
Information - identifies associated bid number, name, detail and timeline of activities
Award Scoring & Tabulation - identifies tabulation, evaluation/scoring and anticipated award
Award Status - identifies successful awardee(s) and official award date
Notices
University of Arkansas Procurement uses RazorBuy, an eProcurement program, for processing of University Purchase Orders. In order to insure that Purchase Orders and Remittance payments are handled appropriately, all vendor information must be current and accurate.

All current vendors are being asked to visit supplier.uark.edu and complete the Vendor Registration (VII) form and return it to Business Services for processing. This will assure all vendors that the most current and up to date contact information is on file.

Thank You!
If you need alternative (written) documents or forms, contact Business Services at (479) 575-2551 or 4help@uark.edu.
Closing Date
Information
Award Scoring & Tabulation
Award Status
10/16/20

737086 - Utility Accounting & Energy Management Platform System

Pending

Pending

10/08/20

08312020 - University Housing Grounds Support

Pending

Pending

10/01/20

Request for Information (RFI) - Online Calendar and Event Management

N/A

N/A

09/16/20

09022020 - Student-Athlete Medical Care Services

Pending

Pending

5/14/20

740710 - New Row Crop Tractor

Williams Tractor

AWARDED: Williams Tractor

6/19/20

03/31/20

04/22/20

05/14/20

737571 - Higher Education Video Production Services

Pending
Pending

04/22/20

738604 - 200 to 300 HP Row Crop Tractor

Williams Tractor

AWARDED: Williams Tractor

05/04/20

03/26/20

04/09/20

737087 - Risk Insurance Consulting & Brokerage Services

McGriff
Pending

03/16/20

REBID

734858 - Used Case 7010 Combine

Williams Tractor

AWARDED: Williams Tractor

04/02/20

02/24/20

734616 - New or Gently Used Small Grain/Soil/Seeds Research Plot Combine

Zurn USA

AWARDED: Zurn USA

04/02/20

01/08/20

729359 - Pharmacy Benefits Manager

MedImpact

Pending

12/19/19

730429 - Audit Management Software Solution

Wolters Kluwer

AWARDED: Wolters Kluwer

03/31/20

12/19/19

729292 - Tennis Video System

Playsight

AWARDED: Playsight

01/22/20

11/26/19

726876 - Campus Hazardous Waste Disposal

Heritage Environmental

AWARDED: Heritage Environmental Services

01/21/20

11/20/19

722701 - Salesforce Platform Consulting Services

Pending

Pending

11/01/19

724134 - Banking Consulting Services

PFM Asset Management

AWARDED: PFM Asset Management

02/28/20

10/10/19

722632 - Pest Control Services

Delta Pest Control

AWARDED: Delta Pest Control

01/08/20

9/25/19

711291 - Operation and Management of University Bookstore and the Razorback Shop - Pinnacle Hills Promenade

Barnes & Noble

AWARDED: Barnes & Noble

02/20/20

8/01/19

716859 - Moveable Premium Tailgating Units

RoBoxx

Pending

03/01/19

697994 - Online Proctoring Services

Multi-Award: ProctorU and PSI Services

Pending Contract Negotiation/Finalization

08/28/18

07092018 - Prepaid / Reloadable Cards

US Bank
Pending Contract Negotiation/Finalization