Hogbid
Welcome to the official "Hogbid" solicitation site for the University of Arkansas at Fayetteville (UAF).
This site provides access to Formal Bid solicitations and tabulations regarding current bid opportunities.
When scheduling deliveries, please use one of the following methods.
Packages sent by USPS should be addressed to:
University of Arkansas
Business Services-Procurement
UPTW Room 101
1 University of Arkansas
Fayetteville, AR 72701
Packages sent by FedEx, UPS or another private carrier should be addressed to physical location:
University of Arkansas
Business Services-Procurement
UPTW Rm 101
1001 East Sain St.
Fayetteville, AR 72703
Interested Bidders:
Bidders are responsible for checking HogBid for schedule information, live stream bid opening dates (when applicable), and addenda associated with each bid.
In the event the University is closed to the public during a scheduled bid opening event, live stream access will be provided. Information on joining a live stream bid opening event will be posted on HogBid prior to the bid opening date.
UAF Bid Solicitations: Solicitations are available for opening or downloading by clicking on the associated links/attachments. Interested bidders are encouraged to examine the full bid document. It is the bidder's responsibility to check this site for any addenda to ensure receipt of all changes or clarifications to bid documents. All times and dates listed are based upon Central Standard Time. If you experience any problems accessing information, or have questions regarding solicitations, specifications and procedures, contact the Procurement Official as indicated in the bid document.
UAF Bid Responses: Responses to bid solicitations may be submitted by, 1) Downloading the bid request from the Hogbid site, 2) Completing the bid request per bid instructions, and 3) Submitting the signed bid response per bid instructions, in a sealed package with the associated Bid Number clearly idenditifed on the outside of the package. The Procurement Official will make reasonable attempt to determine legitimacy of bid packages, and the interpretation and determination of the Procurement Official is final.
Notice: Formal sealed bids are NOT accepted by fax or email. All bid submissions must be received and accepted by the Purchasing Office no later than the date and time designated on the official bid document, unless otherwise stated by the Procurement Official. In case of an unexpected University closure, any bids due to open on the day the University is closed will open at the same time the next business day the University is open. The University of Arkansas does not accept any bids after the date and time of the stated bid opening no matter the circumstances. All bids received after the opening date and time will be returned to the submitting bidder unopened.
UAF Construction Bids: Suppliers interested in working with Facilities Management on future projects can view current Requests for Qualifications and sign up to be notified of RFQ opportunities. Suppliers can also Visit Current RFQs on the Planning and Design Website.
State Bid Opportunities: Suppliers can explore further bid opportunities in doing business with the state. These bids are not administered by UAF.
Minority and Women-Owned Businesses (MWOB): Pursuant to Ark. Code Ann. § 19-11-229, 19-11-230 the State of Arkansas encourages all small, minority, and women owned business enterprises to submit competitive sealed bids and proposals for University projects. Encouragement is also made to all general contractors that in the event they subcontract portions of their work, consideration is given to the identified groups.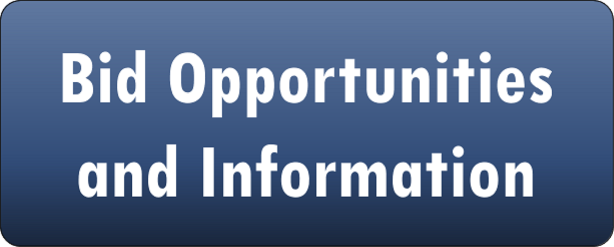 Bid Status Legend:
Closing Date - identifies the submission deadline for bidder proposals.
Information/Description - identifies associated bid number, name, detail and timeline of activities.
Award Scoring & Tabulation - identifies tabulation, evaluation/scoring and anticipated award.
Award Status - identifies successful awardee(s) and official award date.
Notices
University of Arkansas Procurement uses Workday for processing of University Purchase Orders. In order to ensure that Purchase Orders and Remittance payments are handled appropriately, all supplier information must be current and accurate.
All suppliers are asked to visit the Doing Business at the University site for supplier registration information.
Additionally, Minority and Women-Owned businesses are encouraged to take the following steps for proper verification and identification through the Arkansas Office of State Procurement and Arkansas Economic Development Commission:
1) Register through the state of Arkansas Office of State Procurement (OSP) to receive an AASIS vendor ID#.
2) Submit your business to the Arkansas Economic Development Commission (AEDC) online searchable directory.
3) Certify your business through AEDC (optional, but requires AASIS ID)
Thank You!
If you need alternative (written) documents or forms, contact Business Services at 4help@uark.edu.